For those who want to rent a car in Colombo, Kings Rent A Car guarantees utmost convenience as we provide our customers with a wide range of vehicles promising comfort and luxury at the most affordable rates.
Budget
ECAR
With economical engines, large sedans provide a comfortable ride and are ideal for the city as well as long distance journeys.
Suzuki
Alto Japan
Suzuki
Alto Japan
The snugly designed Suzuki Alto is a great fit for solo travellers or couples looking forward to catching a short break in our island home. Equipped with the minimal comforts of Air Conditioning, Stereo, ABS and Dual Airbags, it cuts a quite a stylish figure in the economy class of automobile designs. Enjoy exceptional value for money with adequate ground clearance which makes navigating Sri Lankan roads easier and fantastic fuel efficiency.
Renault
Kwid
Renault
Kwid
Renault's Kwid is an entry-level compact hatchback. In the compact hatch segment, the Kwid competes against the Maruti Suzuki Alto, Datsun Go, and Hyundai Eon. It's the car you want because of its SUV-inspired aesthetics, spacious cabin, practicality, and world-class equipment. Although size wise it is a hatch design wise it gives the feel of an SUV.
Compact
CCAR
With economical engines, large sedans provide a comfortable ride and are ideal for the city as well as long distance journeys.
Toyota
Vitz
Toyota
Vitz
The Toyota Vitz has a spacious cabin and a considerable luggage capacity despite its modest external dimensions. A high level of usability is provided through flexible seat layouts and considerable storage space. The suspension and brakes have been redesigned to provide a fast yet stable driving performance as well as a comfortable ride.
Perodua
Axia
Perodua
Axia
Drive the Perodua Axia with the confidence exhibited by its eye-catching body design. Enjoy greater ease of steering and improved fuel efficiency delivered by its Electric Power Steering system. The Axia comes with a nice mix of features such as fuel efficient Eco-mode, 5 speed Automatic Transmission, USB/BT Stereo. Besides, there is a generous volume of space that comes with its 260 L boot, which is often a must when you are on a trip.
Hyundai
i10
Hyundai
i10
In the city car market, the Hyundai i10 is a formidable contender. Some will be enticed by improvements to on-board technology, additional interior room, and a sleeker, sportier appearance. In terms of performance and operating expenses, the i10 is competitive.
Kia
Picanto
Kia
Picanto
The Picanto comes standard with five doors and automatic transmission. The Kia Picanto appears to be the ideal small car since it is inexpensive to run, has excellent fuel efficiency, and small dimensions that make it nimble in the city. It is undoubtedly the best in the compact class.
Suzuki
Wagon-R
Suzuki
Wagon-R
Great on the fuel economy and the driving experience, the 4-seater Suzuki Wagon R is the popular choice for long-distance economy trips for couples and young families. The design has decent ground clearance, making it suitable even for hilly roads. The Wagon R offers adequate legroom and headroom that you would need for a comfortable trip plus fantastic fuel efficiency guaranteed by a mild hybrid system.
Toyota
Yaris
Toyota
Yaris
For a car its size the Toyota Yaris comes with bold Samurai looks & character.. Stylish & spacious, this compact model offers excellent reliability & extra comfort on the road. Cosy interiors with plenty of headroom & space to stretch your legs, ample room for cargo at the rear, makes this design a suitable choice for a small group on a pleasant vacation. Enjoy a smooth, breezy ride, which feels great!
Sub – Compact Sedan
IDAR
With economical engines, large sedans provide a comfortable ride and are ideal for the city as well as long distance journeys.
Perodua
Bezza
Perodua
Bezza
Get more of everything with the Perodua Bezza – extra ground clearance, a generous amount of legroom, and superabundant cargo space with its 508 L boot. It is also the first among the Perodua models to feature stop-start idling, regenerative braking & Vehicle Stability Control. The Malaysian made sedan delivers a smooth and quiet ride with improved fuel consumption, which means it is terrific on the savings too!
Mazda
2
Mazda
2
The Mazda 2 is a strong contender in the compact car class, thanks to its good aesthetics, practicality, and engaging driving characteristics. The running expenses should be minimal, and there should be a lot of demand for used versions, which should boost residual values. As a result, the Mazda 2 is a super-mini that appeals to both the mind and the heart.
MPV / Mini Van
FVAR
With economical engines, large sedans provide a comfortable ride and are ideal for the city as well as long distance journeys.
Nissan
NV200
Nissan
NV200
Armed with access doors on both sides, and an impressive amount of space, the Nissan NV200 speaks pure function and practicality. Its 1.6Lt engine powered by Xtronic CVT grants seamless gear control, fuel-efficient cruising & excellent gas mileage. Its compact design allows easy navigation through tight traffic and narrow lanes, making it an ideal companion to explore every possible nook and cranny in Sri Lanka. Ideal for the large family traveller on a budget.
Toyota
Rush
Toyota
Rush
The Toyota Rush is the newest model in the company's lineup. It's aimed directly at the subcompact SUV segment. The styling is typical of a Toyota SUV, with parts derived from the Rav4 and Fortuner. It also comes with a lot of features for the price. Toyota's Dual VVTi 4-cylinder gasoline engine is under the hood. It produces 102 horsepower and 134 Nm of torque in this configuration.
Mitsubishi
Xpander
Mitsubishi
Xpander
XPANDER is designed for people who want to stand out in a crowd. Because for you, your lifestyle is defined by your goals and your dreams. XPANDER is a 7-seater that allows you to live life to the fullest. Never be concerned about a lack of space again as the XPANDER has been meticulously constructed to maximize every available square foot.
Large Estate
FWAR
With economical engines, large sedans provide a comfortable ride and are ideal for the city as well as long distance journeys.
Toyota
Corolla Fielder
Toyota
Corolla Fielder
Maximise your experience with the bold & striking Toyota Fielder, which offers more power with a high-performance engine, Active Torque Control, and a flawlessly designed suspension. Equipped with modern features, plush interiors and large cabin capacity for 4 people and 2 surf boards, the fielder is just the right fit for the exciting & adventurous journey that awaits you in Sri Lanka.
Honda
Shuttle
Honda
Shuttle
The Honda Shuttle is a very popular five-seater station wagon, and for good reason. It's dependable, sensible, powerful, and full of appealing features. It is heavily based on the Honda Fit, but it offers greater capacity for both people and cargo, while maintaining all of the Honda Fit's advantages."
Large Sedan
FDAR
With economical engines, large sedans provide a comfortable ride and are ideal for the city as well as long distance journeys.
Toyota
Corolla Axio
Toyota
Corolla Axio
The Toyota Corolla 165 takes the hybrid game a notch higher with its powerful engine which ingeniously blends petrol & electric power. The amalgamation of sharp features and stylish contours completes its fun & sporty look. Equipped with standard tech and safety features along with an easily accessible infotainment system – it is ready for you to take it on an effortless drive.
Honda
Grace
Honda
Grace
The sleek and stylish Honda Grace gives you more control of the road with its range of brilliant inbuilt features including smart climate control, easy navigation, SmartKey access & automatic braking system. Built for efficiency and power, the model is designed to deliver great engine performance and low fuel consumption. The smart and spacious interiors with ergonomically designed seats provide just the right bit of comfort you need to experience our beautiful island home on the drive.
Luxury Sedan
PDAR
With economical engines, large sedans provide a comfortable ride and are ideal for the city as well as long distance journeys.
Toyota
Premio
Toyota
Premio
Stylish on the interior with a wooden touch and silver highlights the Toyota Premio feels the look with its rugged chassis and robust design. The family sedan assures ergonomic comfort with its roomy cabin & all-electric and supportive seats, that can easily accommodate five passengers. The aerodynamic design cuts the model for a smooth drive making it a great pick for long journeys.
Toyota
Allion
Toyota
Allion
The sporty Toyota Allion is ready to take on the road with its superior chassis, and aerodynamic features. Its stunning exterior equally complements the brilliant combination of the plush interior cabin and extremely comfortable seating. It delivers a splendid performance with tons of added features which keyless entry, navigation, antilock braking system. Select this car for a reliable and comfortable ride.
Honda
Civic
Honda
Civic
The updated Civic Sedan is a joy to look at and even nicer to drive, thanks to its sleek new style and airy inside. From the outside, a lower, wider frame and larger glass areas offer a commanding look while improving the view from the inside. With a sport-tuned suspension and enhanced powertrain options, including an optional 180-horsepower, the Civic Sedan is intended for quick reaction.
Standard Cross Over
SGAR
With economical engines, large sedans provide a comfortable ride and are ideal for the city as well as long distance journeys.
Kia
Stonic
Kia
Stonic
The Stonic is a likable crossover with excellent, uncontroversial exterior appearance and a reasonable interior that was designed to a budget. With 5 doors and space to accommodate your family of 5 and their luggage, it's an ideal choice for those looking for the right balance between budget and cabin space.
Suzuki
SX-4 Cross
Suzuki
SX-4 Cross
The Suzuki SX-4 Cross is a compact crossover that combines style, versatility, and capability. With its rugged design and raised ground clearance, it's ready for both urban adventures and off-road excursions. The SX-4 Cross offers comfortable seating and a well-designed interior, providing a pleasant driving experience. It is equipped with advanced safety features, ensuring peace of mind on the road. With its ample cargo space and flexible seating configurations, it accommodates both passengers and cargo with ease. The Suzuki SX-4 Cross strikes a balance between practicality and versatility, making it a reliable choice for various lifestyles.
Suzuki
Baleno
Suzuki
Baleno
This hatchback allows you to travel in luxury and style while staying safe, thanks to its best-in-class cabin size and 355L luggage storage capacity. The interior is exceptionally large, with a body length of only 3 995mm. Even adults can ride comfortably in the back seats, which provide plenty of legroom and shoulder room.
Toyota
Raize
Toyota
Raize
The Raize is a midsized crossover that is less than four meters long and has the powerful styling of an SUV. It is great for people searching for extensive storage space in a mid-sized crossover, thanks to its class-leading baggage capacity and interior space, as well as the intuitively built storage compartments.
Mid-Sized SUVs
FFAR
Has a more powerful engine than compact cars, a large trunk and enough space to accommodate five adults in comfort.
Suzuki
Grand Vitara
Suzuki
Grand Vitara
The Suzuki Grand Vitara comes with aggressive good looks and robust performance for a mid-sized SUV. Its large cabin, 2.0Lt Petrol engine and Auto Box with high ground clearance and large All-weather tires makes it an optimum fit, even for the occasional mild off-road journeys. The roomy cabin offers increased comfort, making it a fantastic choice for long-distance travel on a budget. 2WD makes it fuel efficient as well. Enjoy a comfortable ride & ample passenger room, along with well-designed boot space to load your travel necessities, with this selection.
Mitsubishi
ASX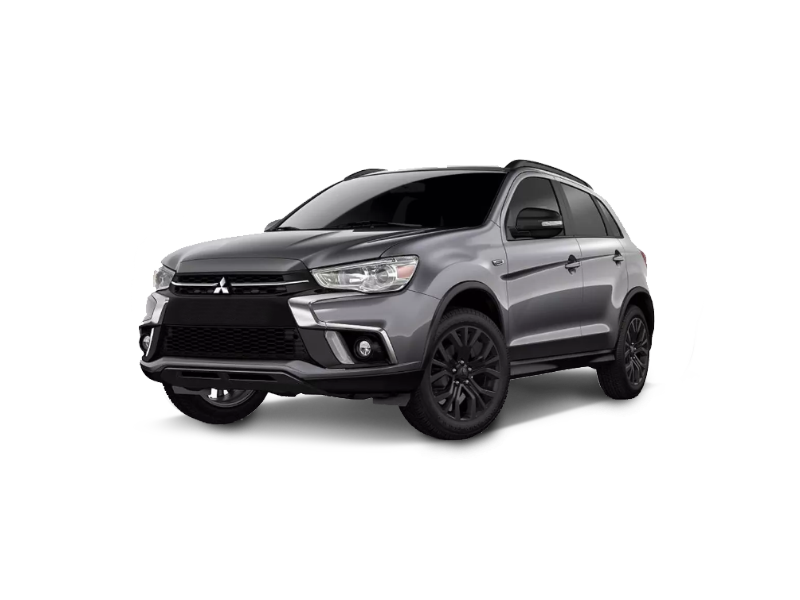 Mitsubishi
ASX
The Mitsubishi ASX is a stylish and practical mid-sized SUV. With its sleek design, comfortable interior, and reliable performance, it offers a great driving experience. The ASX is equipped with advanced safety features, providing peace of mind on the road. It offers ample cargo space and convenient folding rear seats for added versatility. Whether you're commuting in the city or going on an adventure, the Mitsubishi ASX 2019 delivers a combination of style, comfort, and functionality.
Honda
BRV
Honda
BRV
While the new BR-V is readily recognizable as a Honda, it has strong, distinctive style and a sporty, nimble appearance, which is related to the higher posture and rugged appeal anticipated of an SUV. The BR-spacious V's interior allows for the addition of a third seating row, bringing the total occupant seating capacity to seven. All seating arrangements are easily accessible and convenient.
Large SUVs
PFAR
Equipped with all wheel drive options for on or off road abilities, mid-sized SUVs have a better fuel efficiency than their larger counterparts. Ideal for the city as well as long trips.
Nissan
X-Trail
Nissan
X-Trail
Pack in a lot of power into your trip with the Nissan X'Trail. The integrated features built into its design including hill descent control, electronic stability and the option to switch easily between 4-wheel & 2-wheel driving modes make it a perfect road companion for off-road travel, especially on rough terrain. The generous boot space with additional drawers at the rear helps you organise your road-trip essentials making it an ideal choice for an adventure trip.
Mitsubishi
Outlander
Mitsubishi
Outlander
The 7-seater Mitsubishi Outlander is the ideal family-wagon for long trips. Designed to take on challenging roads, it is packed with 224 horsepower, which makes sure your ride is smooth & easy. Advanced features integrated into its design include cruise control, full leather interior, sunroof, and selectable 4WD. Gear up for an action-packed adventure with your loved ones and this trip a memorable one!
Toyota
Fortuner
Toyota
Fortuner
This 7-seat SUV is spacious enough for the school run, strong enough for off-road adventures, and powerful enough to transport all of the creature comforts. With seating for seven, you can accommodate the entire family or make place for extra luggage. With 4×4 and a rear differential lock, you'll always be surefooted when off-roading.
Mitsubishi
Montero Sport
Mitsubishi
Montero Sport
The Montero Sport is an enjoyable SUV to drive. It has excellent high-speed stability and maneuverability, and with to an innovative 4WD system, it can handle any terrain. The Montero Sport has a finely built interior with seating for up to seven adults. Many on-board technologies have been incorporated to make your drive more comfortable.
Luxury SUV
LFAR
With greater cargo and passenger space, customers can enjoy a safe and comfortable drive.
Toyota
Land Cruiser Prado
Toyota
Land Cruiser Prado
The Toyota Prado, officially known as the Toyota LandCruiser Prado, joined Toyota's line-up in 1996, replacing the HiLux-based 4Runner. With ample space and seating for seven passengers, the Prado was just at home on the school run as halfway up a mountain, covered in dust.
Mitsubishi
Montero Pajero
Mitsubishi
Montero Pajero
Known as the Shogun or Pajero in different markets, the Montero has held the title of Mitsubishi's flagship SUV for decades. As a very versatile vehicle for the city dwellers as well outdoor adventure seekers, the Montero is an all-rounder SUV that has been trained by all terrains around the world which can comfortably accommodate 7 passengers with its 7 seater configuration.
Nissan
Patrol
Nissan
Patrol
The Patrol being a fantastic Land Cruiser replacement, has the right combination of heritage and prestige with purpose in a market sector steeped in tradition yet guided by the future. To an SUV whose reputation and authority are only matched by its famous V8 power, conquering the elements is second nature.